Forget the Costa del Sol; foreigners are increasingly drawn to real estate in Valencia in search of their own slice of paradise. According to the most recent report, Valencia has become the most desirable place in Spain for foreign buyers.
Foreigners used to flock to the Costa del Sol in droves. But, according to a recent Euroval report published by the portal Idealista, it is not the case any more. Real estate in Valencia has become a new playing field for foreigners looking to purchase property in Spain. This has become so prominent in the last two years that the prices in Valencian Community have demonstrated greater resilience to drops than anywhere else. Not only that, but the stock of real estate in Valencia has fallen precipitously.
For nearly a decade, Spain has seen a steady increase in foreign interest in purchasing property. The country has gradually become the most popular place in Europe for people to retire or simply relocate. However, this trend has shifted slightly in recent years, particularly since Brexit. While analysts predicted that sales to foreigners would fall after the UK left Europe, something else happened: UK buyers were replaced by buyers from other European countries, and the trend continued.
According to the most recent report by the Euroval (Government Appraisal Agency), foreigners purchased nearly two out of every ten properties in Spain in 2022, and the data from 2023 not only exceeds the figures from 2022, but also the sales from pre-pandemic times.
What is particularly interesting about this report is that real estate in Valencia has emerged as a champion. In 2022, foreigners made 19% of all purchases in Spain, with nearly a third completed in the Valencian Community. To be precise, real estate in Valencia was an object of the contract of 30% of all foreign buyers in Spain. Much more than this was the case in Andalusia (21%), Catalonia (14%), the Canary Islands (9%), Madrid (6%), the Balearic Islands (6%), and finally Murcia (5%).
These figures show a significant shift in foreign interest in the Community, confirming the fact that real estate in Valencia will continue to rise in price for some time.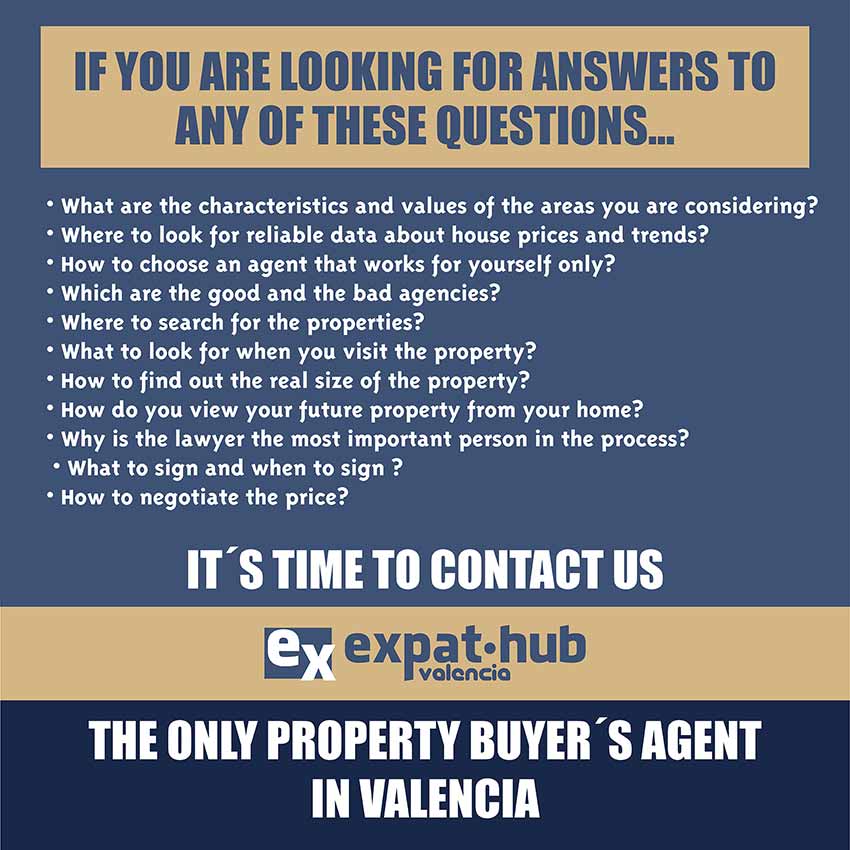 The report also mentioned another statistic that shows the current and future strength of Valencia's real estate. Foreigners (residents and non-residents) accounted for 35.9% of all purchases in the Valencian Community last year. This figure has increased by 7.4% in just one year, from 28.5%. This means that every third buyer of real estate in Valencia was a foreigner.
This kind of growth was only seen in one more community, the Canary Islands (up 6.2% to 37%), but it was much lower in other places known to be popular with foreigners, such as Andalusia, Catalonia, Murcia, and Madrid.
While property agents in Spain were concerned that the Pandemic would dampen interest and cause buyers to forget Spain, the report shows the exact opposite. The demand has returned, but it appears to have been rerouted – in this case, more and more towards Valencia real estate. With the exception of Castellon Province, this has resulted in price increases in Valencia, Alicante, the Costa Blanca, and almost every other area of the Community.
The shortage of stock, both for rentals and purchases of real estate in Valencia, may be a reflection of this trend, along with the dwindling number of new builds, and this will ensure that prices in Valencia will only go up for the foreseeable future.
This article is brought to you by Expat Hub Valencia, a property buying agent in Valencia. Using the Expat Hub's services, you will be able to successfully navigate Valencia's complicated property market in no time.
© Real Estate in Valencia: The Ultimate Foreigner Magnet – valenciaproperty.es
Get some more News from Valencia like Real Estate in Valencia