Sierra Blanca in Marbella is probably the most exclusive place in Spain today – this gated community has 24-hour security, a choice of spacious villas, stylish townhouses or upscale apartments, sweeping sea and mountain views and some very famous residents
Located in the leafy foothills of the eponymous mountain range, the gated community of Sierra Blanca is one of the most luxurious neighborhoods in sunny Marbella, Spain.
With its spacious Andalusian-style houses, fresh mountain air, 24-hour security, sweeping sea views and easy access to the town's best amenities, the enclave has long attracted a diverse international community to buy primary and vacation homes, including household names like tennis star Novak Djokovic.
"For many years people have referred to Sierra Blanca as the Beverly Hills of Spain," said Smadar Kahana, managing director of Engel & Völkers Marbella, adding that its elevation gives many of the homes sea and mountain views. "It is the most exclusive private community in Marbella, with elegant alleys and large, spectacular residences."
Within a few minutes' drive of upscale restaurants, expansive golf courses, beautiful beaches and one of the area's best international schools, Sierra Blanca is a peaceful residential neighborhood with an emphasis on privacy and a refined country club feel. It makes a perfect family base or second-home escape, offering upscale villa, apartment or townhouse living.
Prices at Sierra Blanca
"Prices of villas in Sierra Blanca start at €4 million and go up to €25 million," Kahana said. "Of course, prices are dependent on the size of living area and plot, availability of good sea view, location, style, age and amenities."
Artur Loginov, CEO and partner at Drumelia Real Estate in Marbella, pinpointed €7 million to €8 million as "a strong centerpoint for the price range." As well as its spacious, high-end villas with landscaped grounds and private pools, Sierra Blanca also contains two luxury apartment complexes and a community of townhouses.
"The apartments would start somewhere at around €600,000 going all the way to €5 million, but there are also very few of them so it's actually difficult to find any stock in this precise location," he said. "There's one community of townhouses, it's called Meisho Hills, and there the pricing is between €1 million and €3 million."
"Sierra Blanca is an exclusive villa community," Kahana said. "The construction of properties started around 30 years ago, so you see a mix of large residences." The first buildings were beautiful Andalusian-style homes with spacious patios.
"Many of these properties were designed by the famous architect Cesar de Leyva, who was known for this style," she added "Since then, many new properties were built, some in Andalusian style, and many in contemporary style or modern, cutting edge, with the latest design elements."
The villas all have their own private gardens and almost all of them offer full or partial sea views.
"Typically the properties start at a total of around 2,000 square meters, more or less," Loginov said. "There's a lot of privacy between the houses."
All the villas have outdoor swimming pools, Kahana said, and the majority are also equipped with a private spa area with an indoor pool, sauna, hammam and gym, as well as amenities including cinema rooms, wine cellars and outdoor kitchens.
Other amenities that buyers can expect from the higher-end villas include golf simulators, salt-water infinity pools and park-like gardens with amazing views, said Mariano Beristain, sales director at Diana Morales Properties | Knight Frank.
Townhouses start from 200 square meters for a two-bedroom residence and increase in size to around 350 square meters for a four-bedroom property with terraces, garages and private pools, as well as access to the community pool, Loginov said. Apartments start at 140 square meters and go up to around 500 square meters.
What Makes Sierra Blanca Unique
From its elevated perch at the base of the majestic La Concha Mountain, Sierra Blanca overlooks the town of Marbella and its golden beaches. It commands views of the coastline all the way to Gibraltar and—on a clear day—the coast of North Africa.
Backing onto a natural reserve, the area offers peaceful country walks on the wooded hillsides, but it also affords much quicker and more direct access to all the highlights of Marbella than many other residential communities located deeper into the mountains.
"Sierra Blanca is a private villa community with no commercial activities. It's very quiet and secure," Kahana said. "However, it is in a prime location in Marbella, on the Golden Mile, so you can easily walk 15 minutes to the beach or drive three to four minutes to the beach restaurants and to all amenities, eight minutes to the old town, or eight minutes to the famous Puerto Banus, with its designer boutiques."
The neighborhood is also prime for dog owners.
"Just at the doorstep of Sierra Blanca you have a fantastic park—Parque de Nagueles. It's walking distance," Loginov said. It also has a ringside seat to the Starlight Occident festival, which is held each summer in July and August, attracting some of the world's best singers, musicians and performers to Marbella.
"For two and a half months, every single day, famous artists come to perform in the middle of the mountainside in the open air. Very cool," Loginov said. "And these are all things on the doorstep."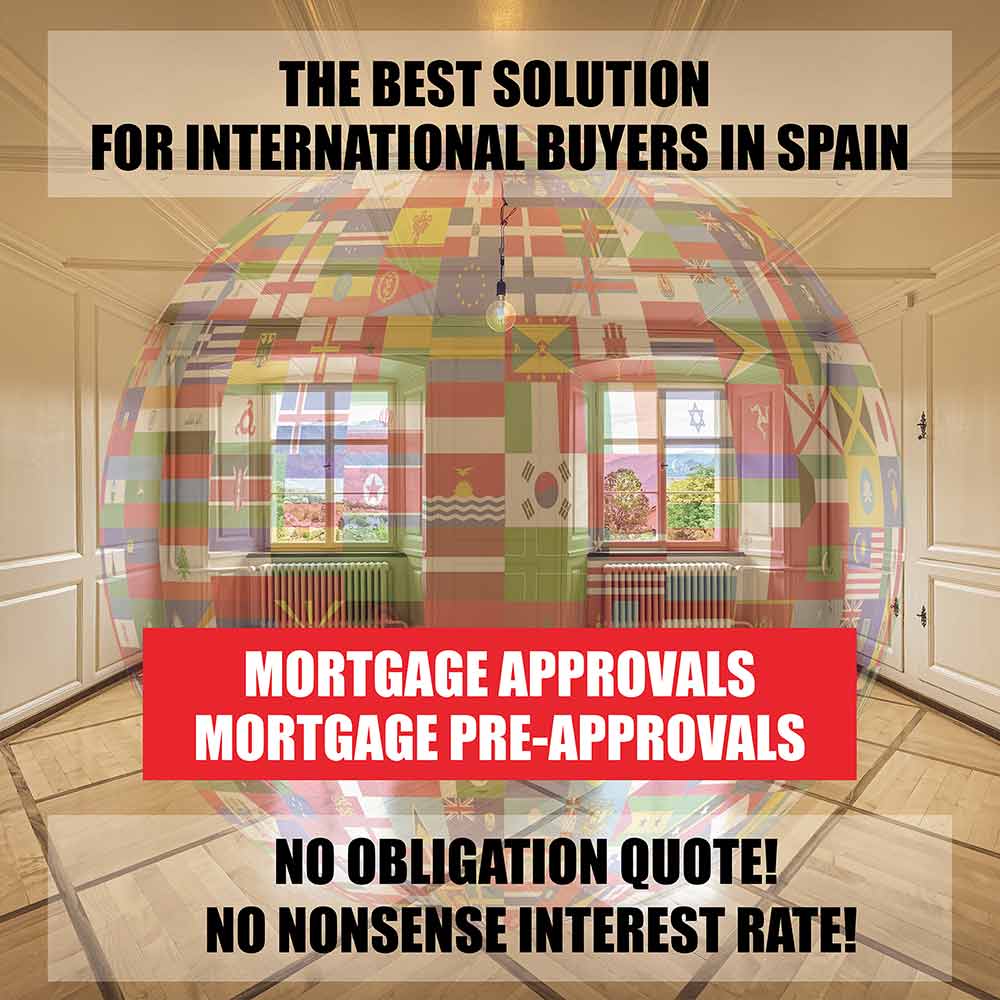 Luxury Amenities
"All luxury amenities are only three to 10 minutes away, including golf courses, Michelin-star restaurants, and we have several very good private hospitals in Marbella," Kahana said. Swans International School, known to be one of the best in the area, is located just at the edge of Sierra Blanca, within easy walking distance.
Marbella's luxury infrastructure has expanded dramatically in the last few years, Loginov said, with the addition of several celebrated restaurants and branches of famous nightlife hot spots from other areas of Spain.
The main focal point of Marbella's attractions remains the Golden Mile.
"The Golden Mile is kind of where the birth of Marbella happened, so the best hotels, best shopping places, best restaurants are all found on the Golden Mile, and the best beaches as well," he said. "Then you also have the Puente Romano Hotel, with its famous tennis activities, right there on the Golden Mile as well."
The area is a paradise for golfers, with a dizzying range of choice on the doorstep. The area known as Golf Valley is just 7 kilometers away, Beristain said, and includes the Las Brisas, Los Naranjos and Aloha golf clubs.
Santa Clara Golf, Marbella Golf & Country Club, Santa María Golf and Río Real Golf are all located east of Marbella, around 12 to 15 minutes away by car, he added, while Real Club de Golf Guadalmina, La Quinta Golf, Flamingos Golf, Atalaya Golf & Country Club, El Paraíso and Finca Cortesín are located to the west of the town.
Who Lives In Sierra Blanca
Sierra Blanca attracts high-net-worth domestic buyers, as well as "a very international clientele—many celebrities from the sports and movie industries as well as top businessmen from all over the world," Kahana said. "Many families, as well, due to the best international school and security."
Many international residents are second-home owners who spend three to six months a year in Spain, Loginov said, but "more and more, we see people moving permanently, especially from Nordic countries, like Sweden, for example."
World No. 1 singles tennis player Novak Djokovic has a private villa in Sierra Blanca, according to published reports. British TV star and record executive Simon Cowell also owned a private villa in the gated community for many years, often using it to host performers appearing on the X Factor and Got Talent TV franchises.
Plots are scarce
Sierra Blanca tends to experience less of a fluctuation in prices than Marbella overall, Beristain said. "Prices will either continue to be stable or rise, due to the high demand and the limited amount of properties available in the area," he said. "Plots for residential use are also very scarce."
Despite the slowing of many markets as interest rates have risen this year, Sierra Blanca has not experienced any dip in demand or prices, Loginov said.
"What we're seeing is that on our end, the prices are consolidating further, they're growing further. The stock is extremely limited and we haven't seen any notes of decreased demand in the high-end market," he added. "For the moment, all prices are steady, [because of] serious lack of stock. Sellers are negotiating less and less every time."
This article is brought to you by Expat Hub Valencia, a property buying agent in Valencia. Using the Expat Hub's services, you will be able to successfully navigate Valencia's complicated property market in no time.
© Novak Djokovic to Simon Cowell – Some Of The Residents Of Sierra Blanca – valenciaproperty.es
Get some more World News like Sierra Blanca