Famed InTempo in Benidorm will finally be finished this month, but not many units are left for sale. The prices start at €263,000, although the most exclusive units, located on the highest floors, cost between €1.2 and €1.8 million.
The InTempo building in Benidorm, one of the icons of the real estate bubble in Spain , will be finished this month. And there are still homes for sale in what is currently the tallest residential skyscraper in the entire European Union.
With 47 floors and 198 meters high (200.2 meters if the roof towers are added), the most famous building on the 'skyline' of the Alicante city has taken 14 years to finish and still has some properties available out of the 256 built in total.
According to the Idealista listings , the cheapest unit for sale costs 263,000 euros (including the garage space), has 75 m2, two bedrooms and a terrace, and is located on the fifth floor, while we find intermediate prices for homes with two bedrooms and with about 75-90 m2 for about 400,000 euros, located on the 25th floor of the skyscraper.
The most expensive unit has 215 m2, three bedrooms and a terrace, is located on the 44th floor and costs almost nine times more: it is on the market for 1.79 million euros . It is exactly on the top floors of the property where the famous diamond is located and where the most exclusive properties are located.
Also above one million euros, although with a somewhat lower price, there is a three-bedroom, 156 m2 house located on the 38th floor, with a price of 1.245 million euros (includes terrace and garage space), as well as a three-bedroom, 165 m2 on the 42nd floor, which is for sale for 1,495 million euros (it also has a garage and terrace).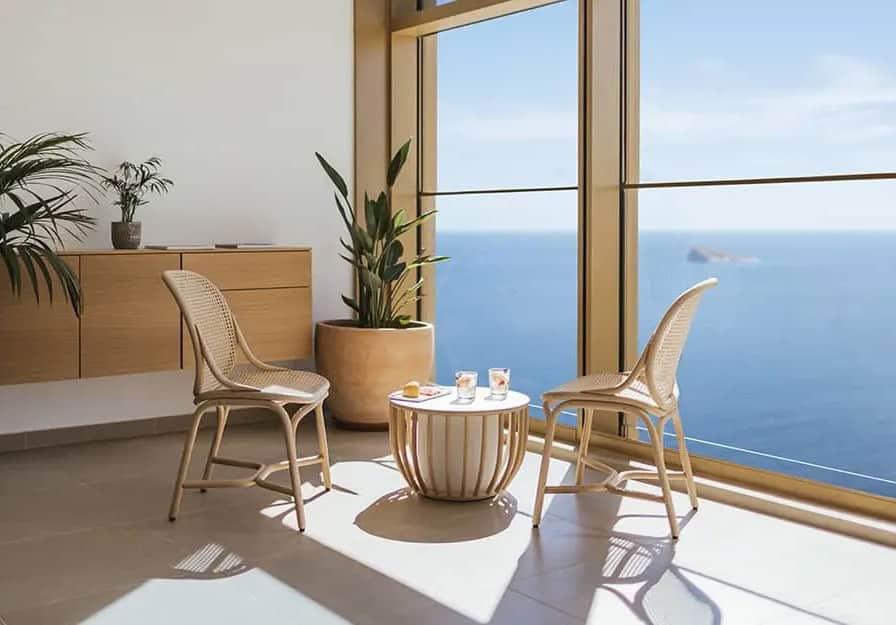 The SVP Global fund has owned the well-known property since the end of 2017, and has opted to give the interior a facelift in order to adapt it to contemporary residential demand. The developer Uniq Residential and the construction business Dragados collaborated on the reform project, which began in November 2019.
InTempo features 13,000 m2 of communal areas, including three swimming pools (one of which is 750 m2), a 1,000 m2 children's area, a restaurant with 1,200 m2 of terrace (restricted for owners and renters), and a 'wellness' area on the top floor with an infinity pool. It also boasts a gym, a 'fitness' room, massage rooms, a sauna, multiple 'jacuzzis,' and spectacular views of both the Mediterranean and the city's surrounding mountain range. Owners and tenants can also take advantage of additional services such as physical therapy, personal training, airport pick-up, and rental management.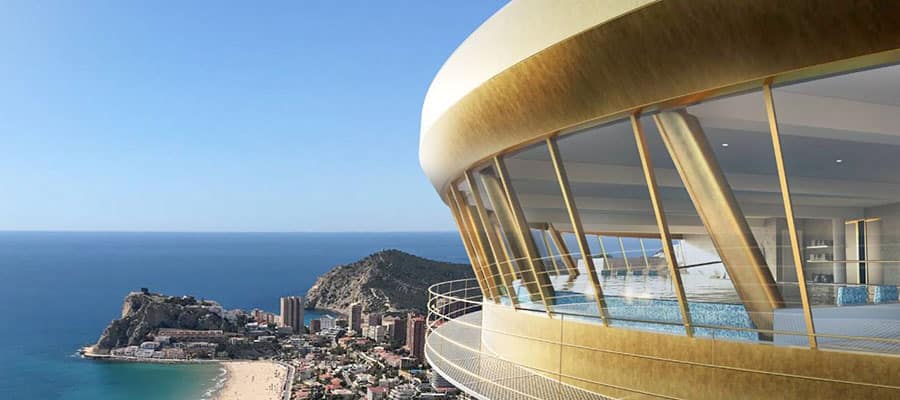 According to the developer Uniq Residential, the luxury and uniqueness of this big building has attracted many foreign clients, including Russians, Nordics, French, and Germans, as well as Spaniards. Since the home sale process began, three distinct profiles have emerged: that of a resident, who would use the apartment during vacation periods; that of an investor, whose goal is to profit from the rental's profitability; and a mixed one, who would use it for part of the year and rent it for the rest.
© Only Few Homes Left For Sale At InTempo In Benidorm – Valencia Property
Get some more Property News from Comunidad Valenciana like InTempo In Benidorm
Valencia Property – Inmoamiga is more than just real estate news. Please feel free to browse our site, interact with our bots, and maybe you'll find something else you like.